Integrity Quality Tradition Superiority
Custom Manufacturing's
CM-2 Stationary Compactors are the most common type used in industrial installations. In this type the compactor remains "stationary" (bolted to the ground), and the Receiver Containers (packer box) is detached from it, winched up onto the "Roll-Off Truck", and hauled away to the local landfill, and emptied. It is then, brought back to the compactor and re-attached. Using this method, the maximum amount of trash can be hauled away for each trip.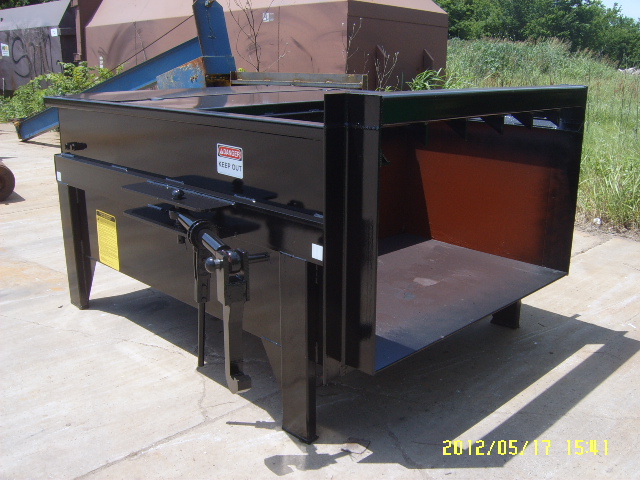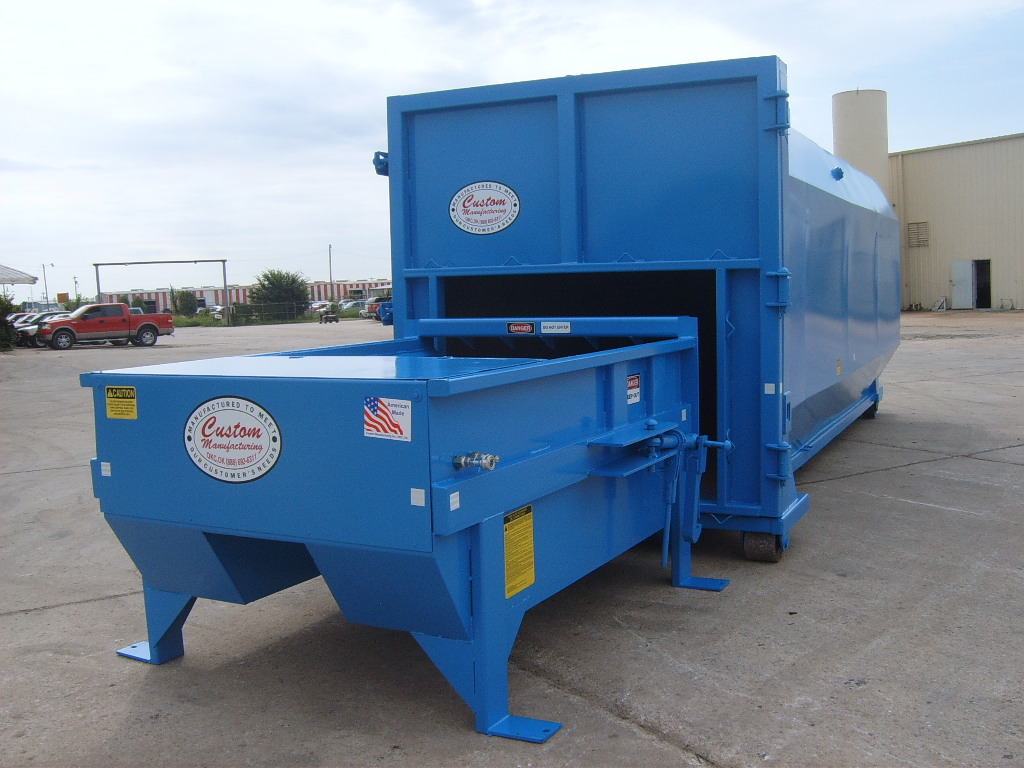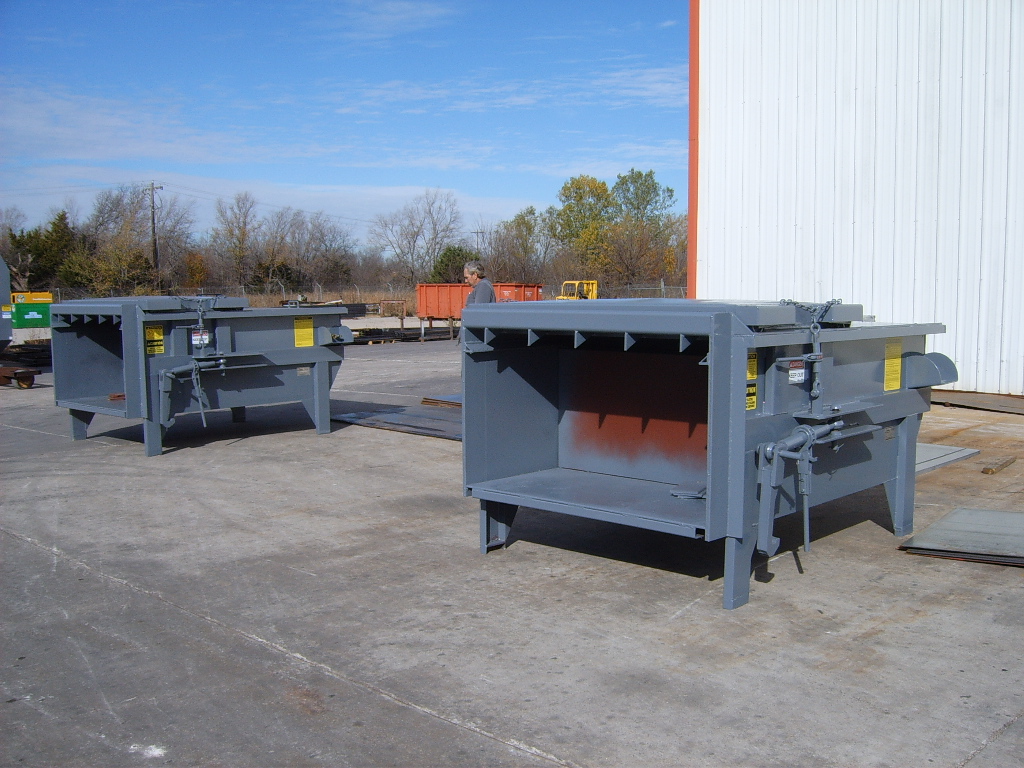 Reduces storage and transportation cost significantly
Large 38" X 56" Clear top opening
Hydraulic plumbed to both sides of compactor
Compacts waste on-site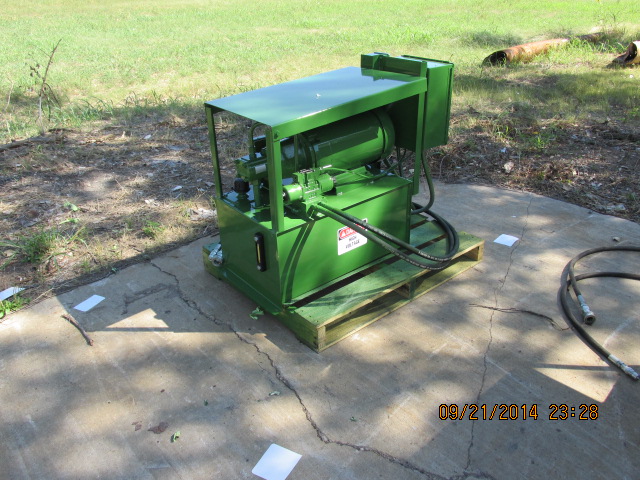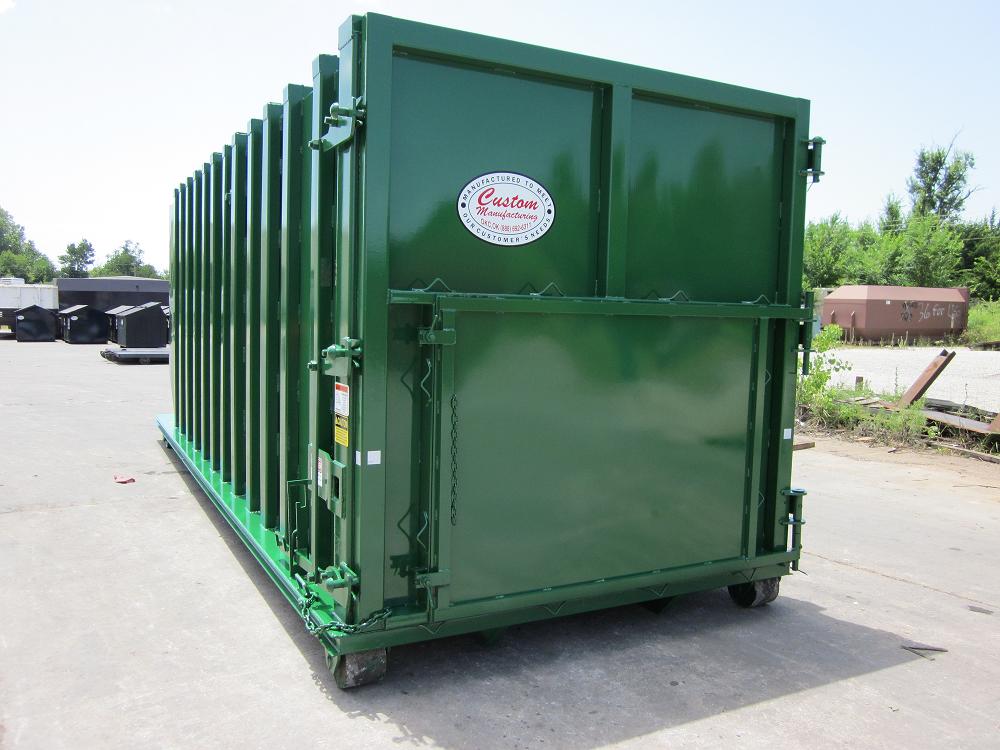 Remote Power Unit with standard control box is separate from the compactor / container, this allows it to remain free of damage caused during hauling to and from disposal sites and free of problems cause by landfill dust. There are no electrical connections to make or break.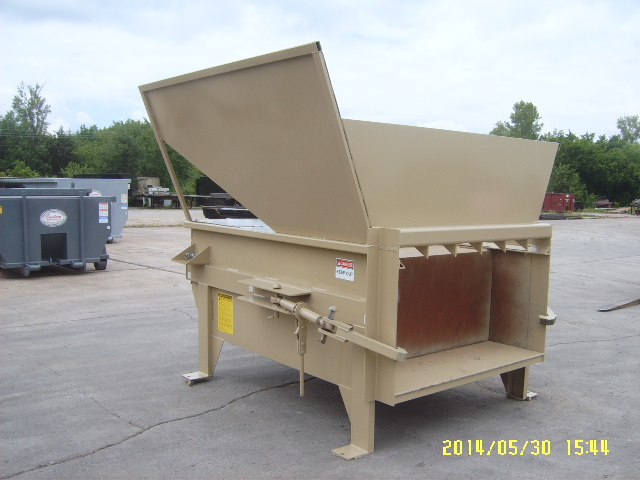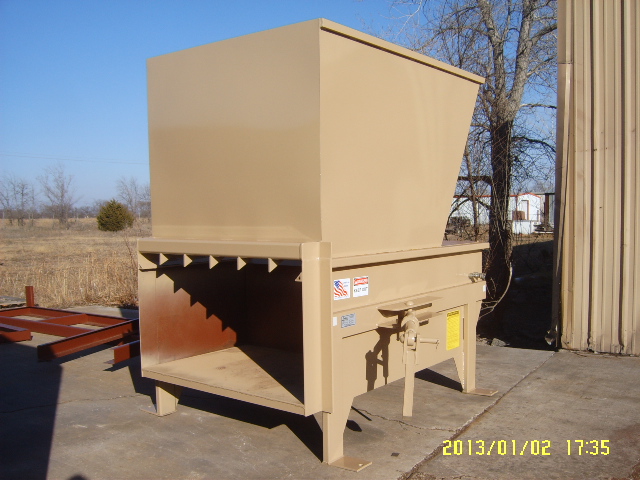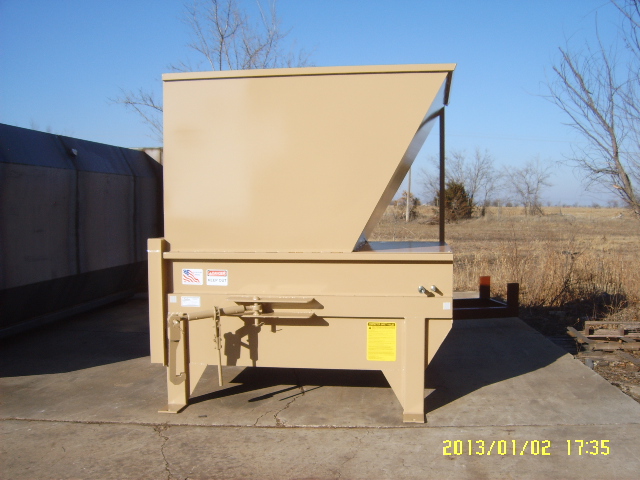 STANDARD FEATURES:
** Frame
Floor 1/2"
Side Plates 1/4"
Breaker Bar 6" X 4" X 3/8" and tube with 1/2" set breaker bar teeth
** Ram
Face Plate 1/2"
Floor Plate 1/2"
Side Plate 1/4"
Top Plate 1/4"
Overall Lgth: 94"
3/4" Plate Roller Finger
(2) 4 X 44 Cylinders with 2 1/2" Rod
Power Unit Weather Cover / Safety Panels
PLC Controlled
10' Remote
Oil-Suitable for Wide Temperature Range
Monitor Gauge (Advance/Full Load Indicator)
Provisions for Disconnect on Left and Right
Oil Spill Pan Under Both Disconnects
80% and 100% Full Light
UL Listed Electrical Components
Compactor Instructions in English and Spanish
Decal in English and Spanish
1 3/8" X 16" Ratchets with 2" Plate Grab Hooks

RATING DATA:
Model Number CM-2
Rated Size 1.68 Cubic Yards
Clear Top Opening Length 38" / Width 56"
Ram Penetration 9 Inches
Chamber Length Length 41.5" / Width 60"
Ram Face (W-59.75") (H-28") (Area 11.6 Sq Ft.)
Cylinder Stroke 44 Inches
Bore Rod Size 4.0" / 2.5"
Discharge Opening Width 61" / Height 41.5"
Cycle Time (seconds) 40 Seconds
System Pressure Normal 1850 PSIG / Max 2300 PSIG
Force Rating Normal 40,265 lbs. / Max 50.059 lbs.
Rated Motor 100% Duty Cycle 3 Phase 240/480 Volt
Rated Motor 10 Horse Power / 1725 RPM
Volume Displacement 144 cubic yards per hour
Pump 9 gpm fixed displacement

This equipment conforms to all current ANSI Z 245.2 safety standards. IN order to provide the most currently engineered and designed equipment, we reserve the right to change specifications without prior notice. This information is intended to provide information only and should not be used in an arbitrary manner to judge equipment for any particular purpose. Performance may vary with application. Products must be installed and operated according to required standards, codes, regulations, and safety procedures. Only the standard written warranty issued by Custom Manufacturing Inc. ,applies.