Integrity Quality Tradition Superiority
Flatbed Roll-Off Containers are easy loading and low to the ground. Also ideal for over-sized material and equipment. Often utilized in dredging services, landscape hauling, oil field material, automobiles and bulk hauling. All safety decals, ANSI decals and D.O.T. reflective tape are utilized where needed.
STANDARD FEATURES: AVAILABLE OPTIONS:

22' Long, Less Dove Tail Dove Tail 3/16" Tread Plate
12 GA. Bulkhead 3/16" Tread Plate Floor
3/16" HR Floor 1/4" HR Smooth Floor vs. 3/16" Floor
6 x 2 x 3 /16" Main Rails 6 x 2 x 1/4" Main Rails
Cross members 18" Centers Ampliroll
Safety Decals Stellar
Standard Cable Pull Swaploader Lift System
93" Wide, Less Stake Pockets Rear Wheels
42" Bulkhead "D" Rings
ANSI Safety Decals included on Stake Pockets
all equipment free of charge.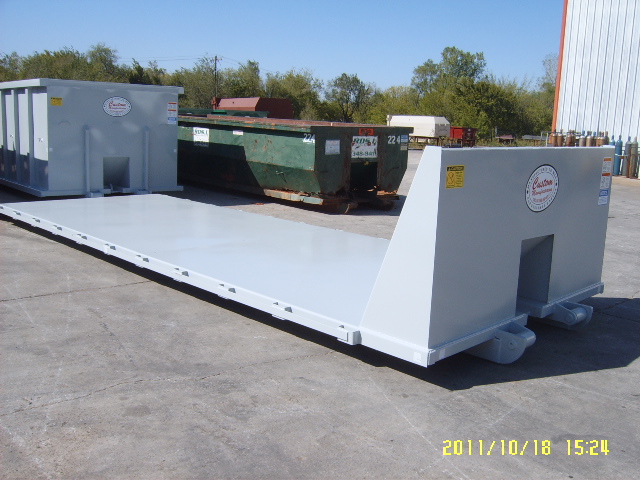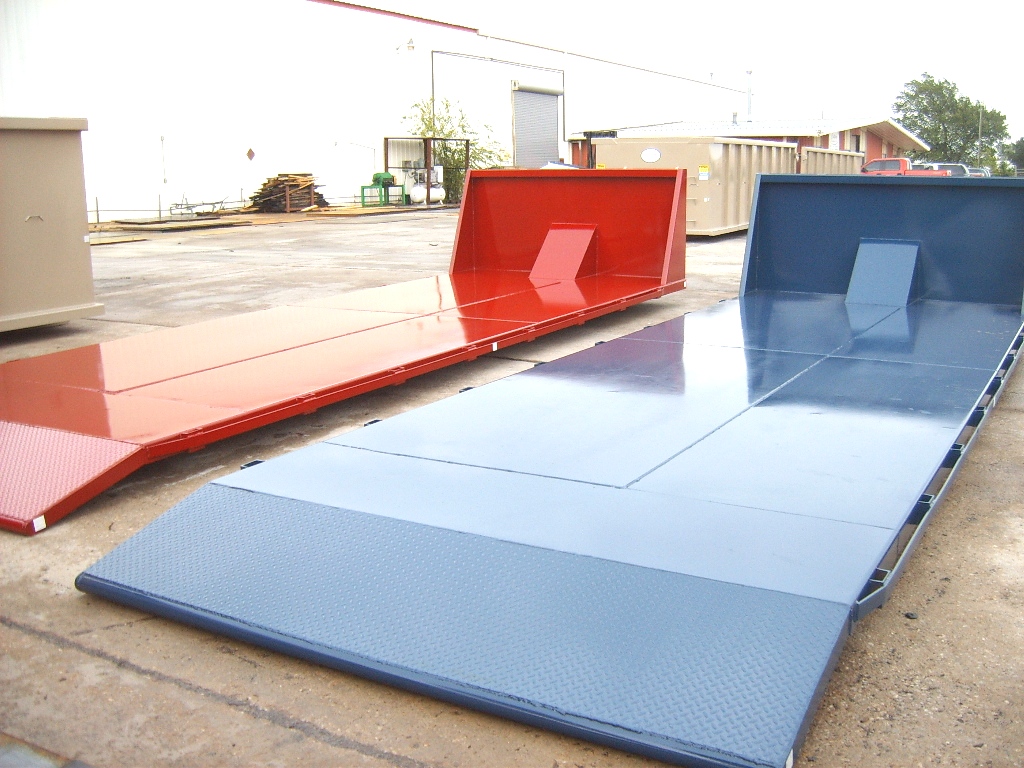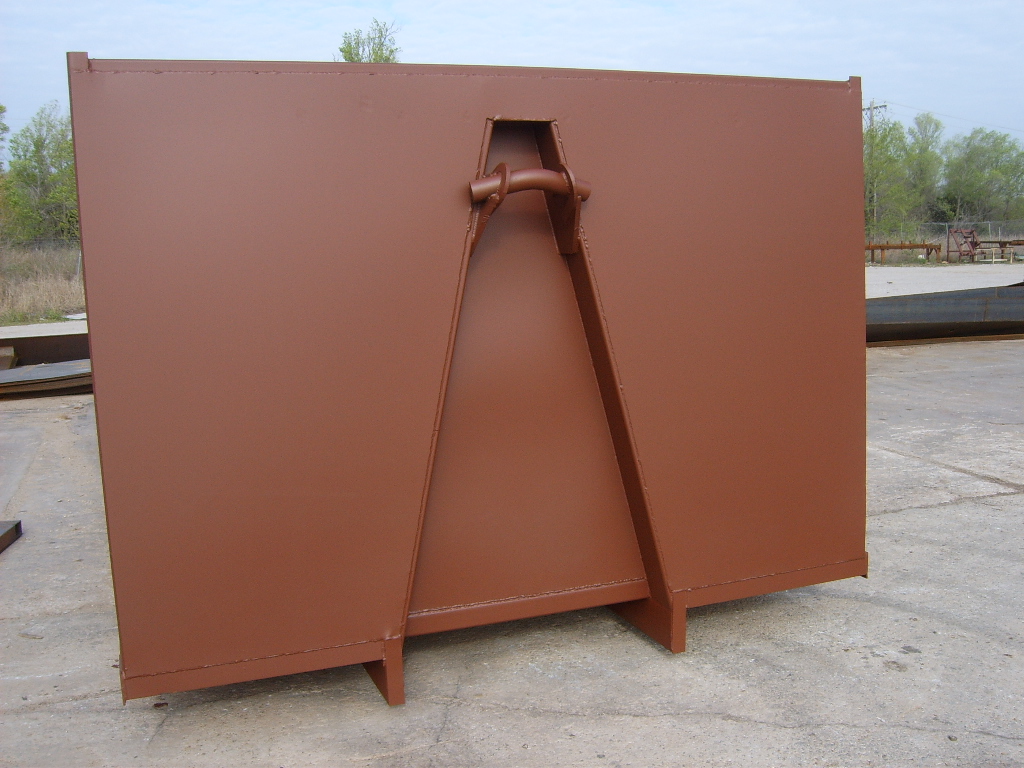 Flat Bed Roll-off Skid Dove Tail Flat Bed Flat Bed Recessed "A" Frame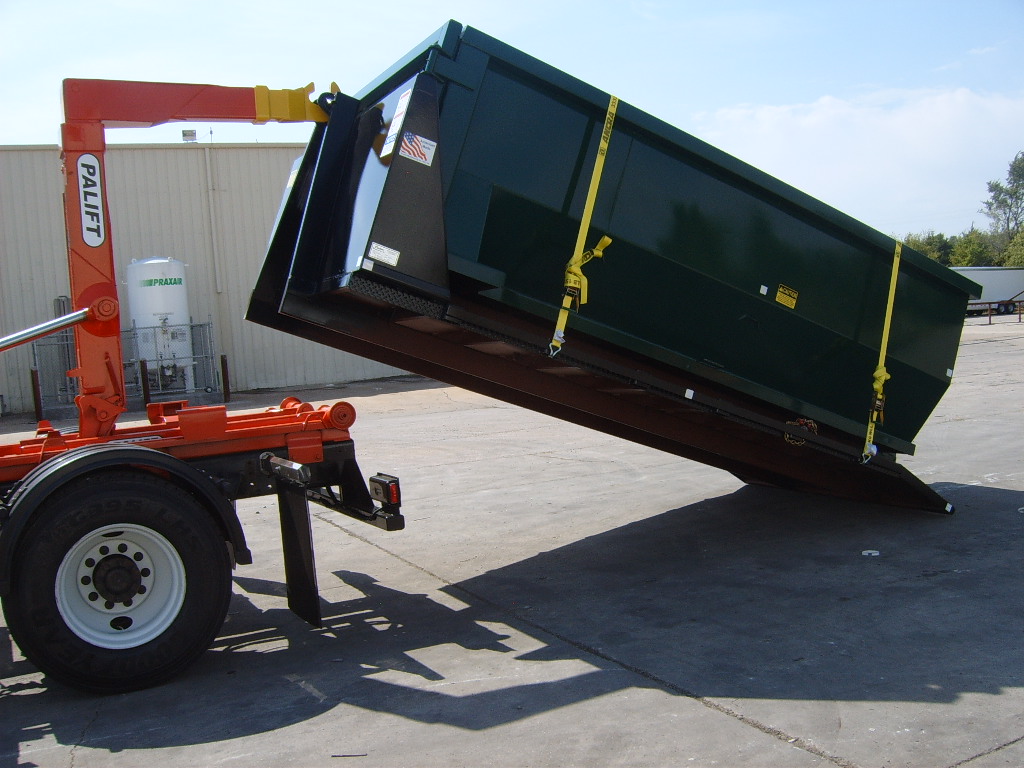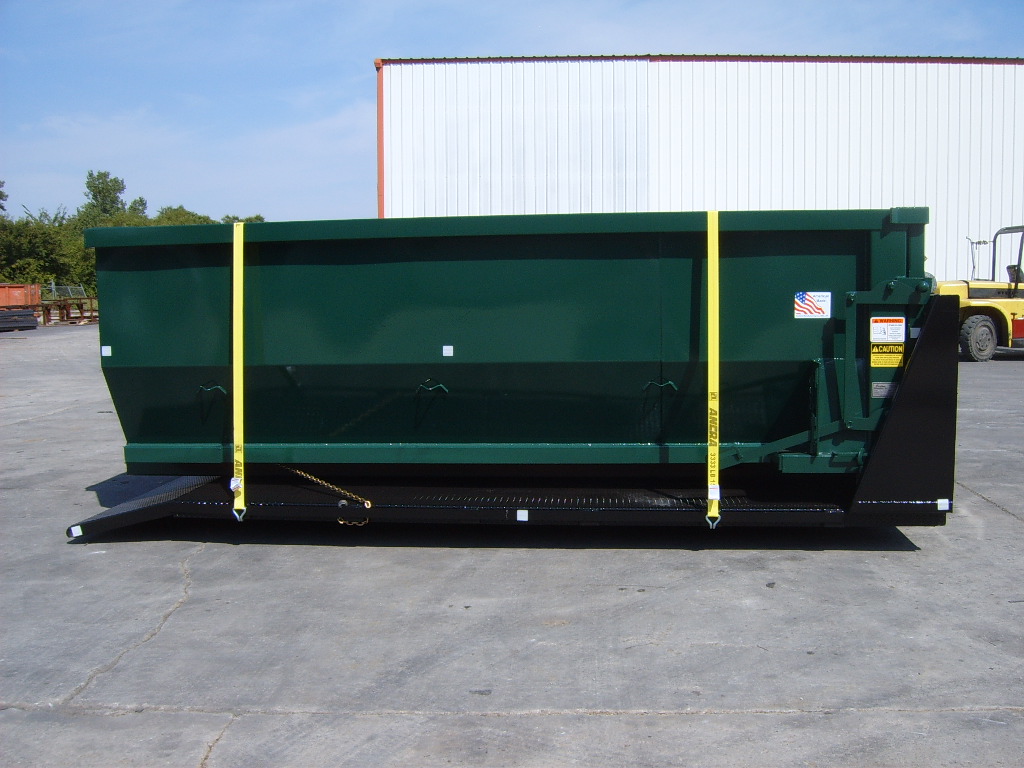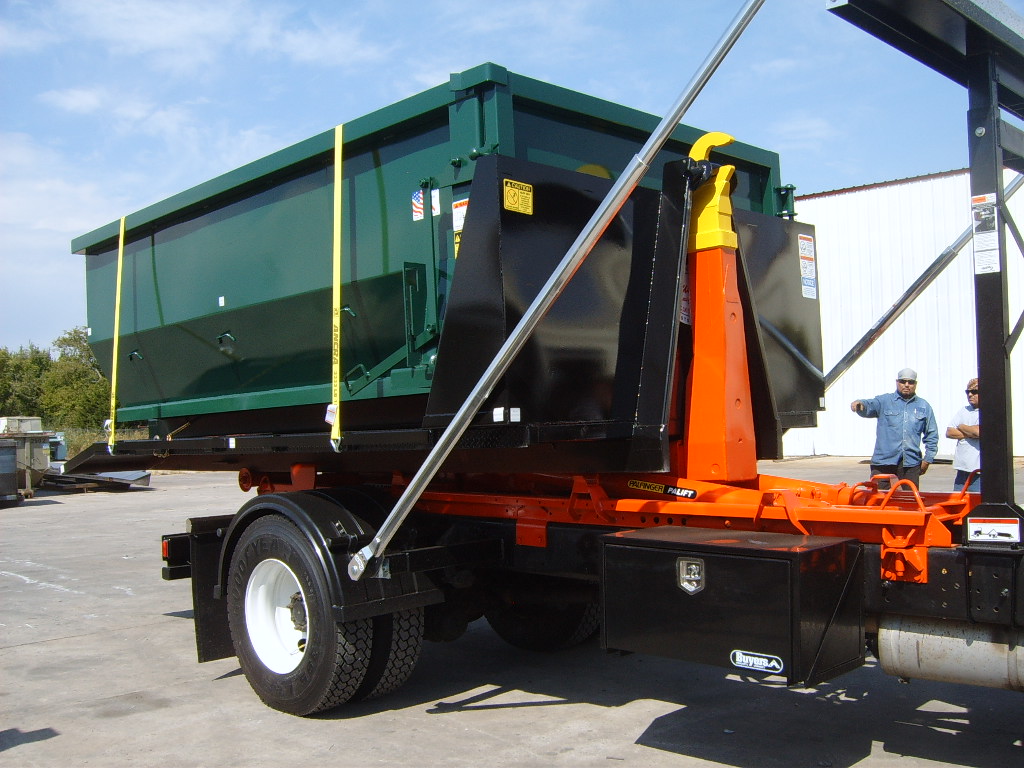 Hook Lift for Ampliroll
Skid with Hook Lift for Open Top Bathtub, Load Lifted on Roll Off Truck
Ampliroll on Flatbed skid Hook Lift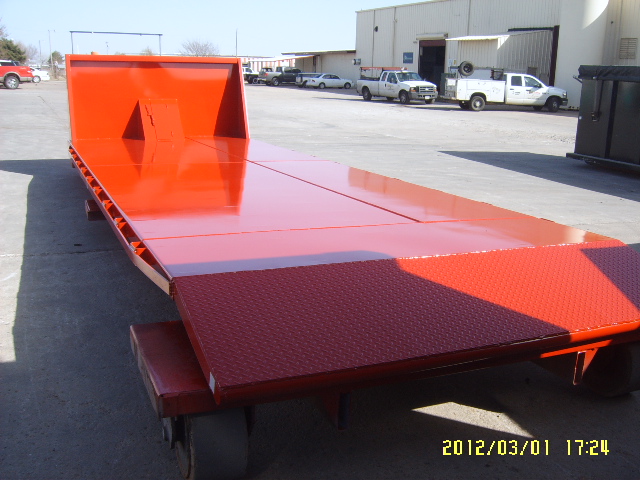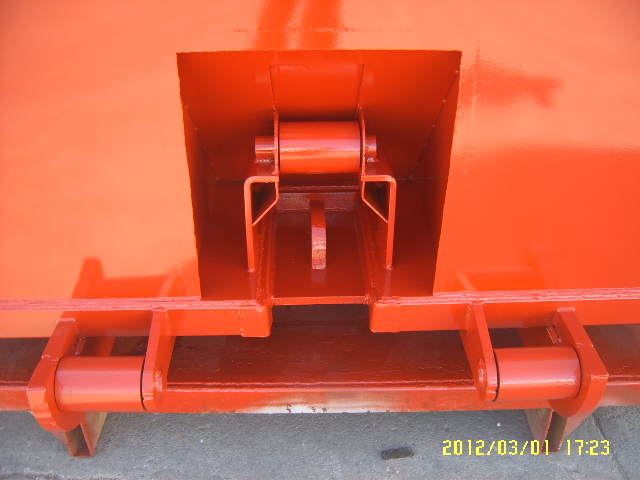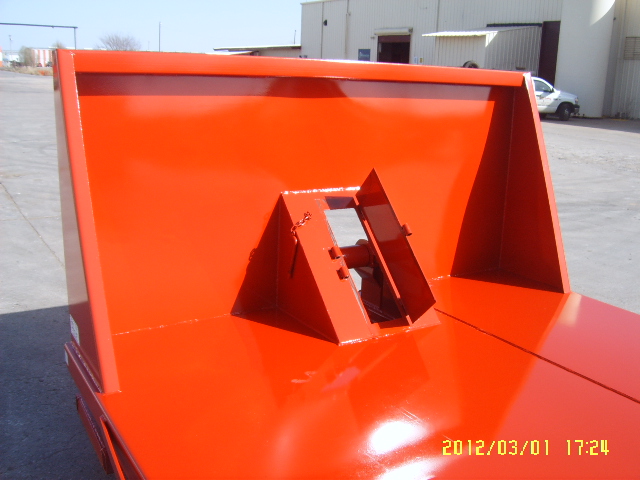 Skid shown with optional stake Roller Assist for Cable Loading Latching door Pockets for secure travel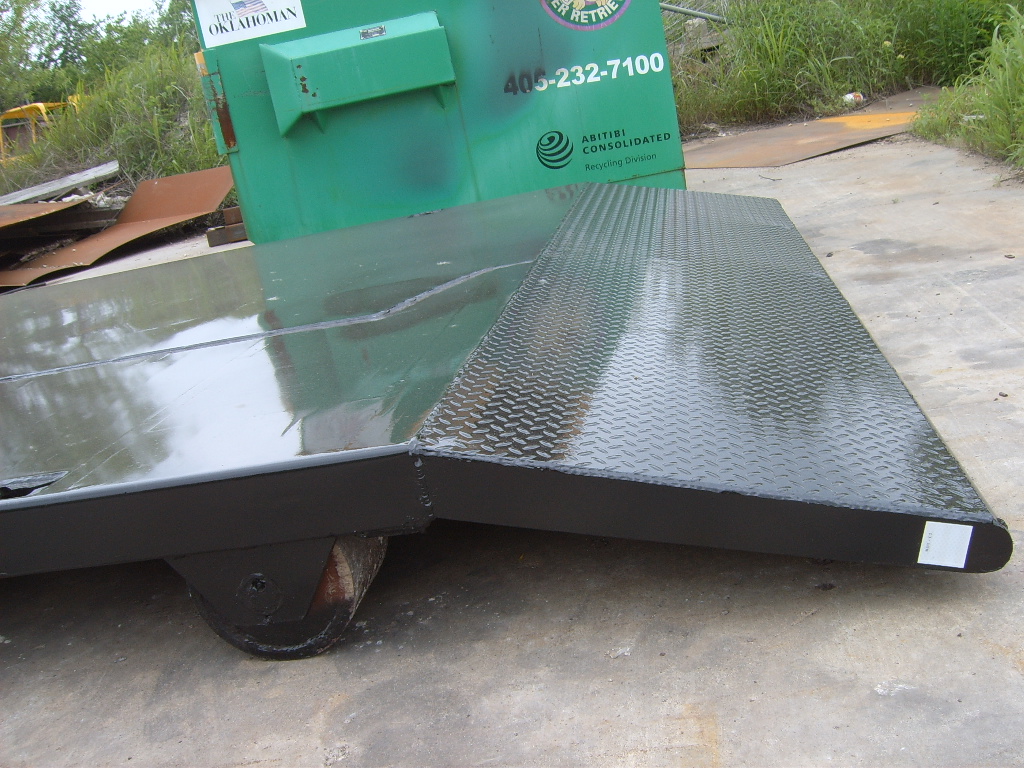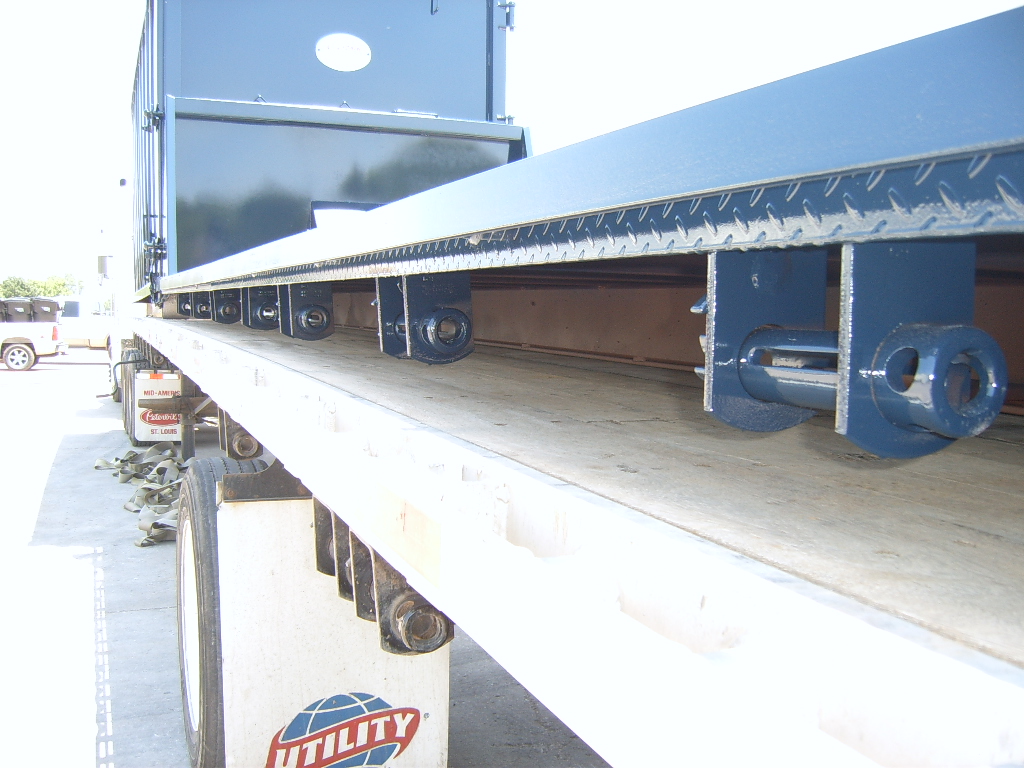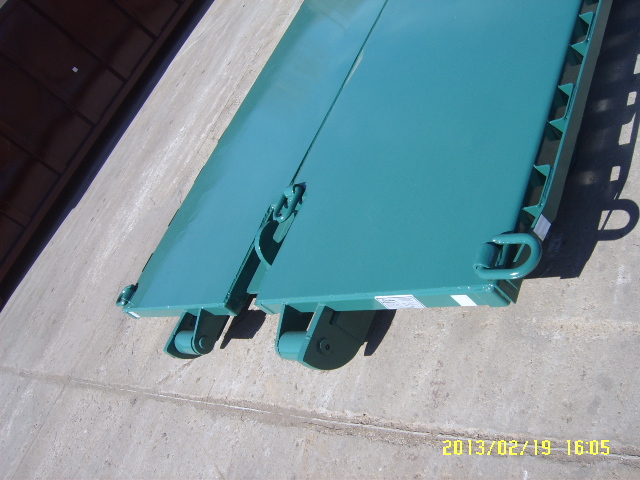 3/16" Tread Plate Dove Tail Strap wenches underneath Skid w/D-Rings & stake pockets